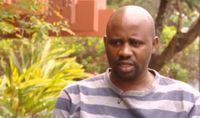 Kitara in Western region stepped out first in front of the parked Ruhinga ground. The two showed mutual respect for each other as the game ended goalless after 90 minutes to head into penalties.
On the sport, Kitara was more clinical as they converted four against their Westerns' two to lift their maiden Airtel Rising Stars title.The boys' final had all the characteristics of a derby.
Perennial nominees Kampala were up against Buganda in the later kickoff. Buganda drew first blood in the first half through a direct free-kick to make it 1:0 until the break.
In the second stanza, Kampala pulled level off a corner to send the game into penalties. With a near perfect kick, Kampala won 5:4 on penalties lift the title and take home 5 million Uganda shillings. While the runners-up left 3 million shillings richer.
The Guest of Honor Tooro's King Oyo did the honors of awarding the individual best performers that included Buganda's Nsereko Muhammed who was the boys' MVP, Northern Uganda's Khalid Jemba who was the top scorer with 3 goals and Margaret Kunihira who on top of the Girls' scoring chart among others.
The tournament was also an opportunity to scout for the future under 17 stars as the federation's Edgar Watson explained. "We have scouts that have been here and have identified girls and boys who will be able to be taken to clubs to play in the mainstream tournament." Said, Edgar Watson – CEO, FUFA.
"It has been our first time as Kitara region girls to win the national trophy. So we as Kitara region we are very happy about having taken the national trophy." Said, Cissy Kabarwani – Captian, Kitara Girls.