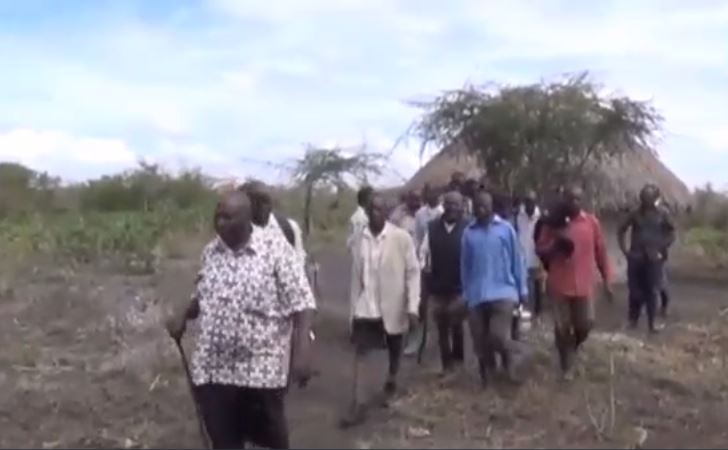 The 2,800 acres of land in Bulambuli is where the government intends to resettle those affected by the land and mudslides in Bududa. In 2013, the government released 8 billion shillings for the purchase of this land for the resettlement.
However, the resettlement might stall due to some residents claiming ownership of large chunks of this land. "The land is ours personally as an ancestral land so we are here requesting president Museveni to meet the audience with us so that we tell him the facts about what is going on.
Because these are thieves; how can you say Ecweru he came from Kampala and wants to sell the land here?" "We have houses and livestock and even other things that we are doing and agriculture are going on well.
In fact, I want to tell Ecweru that he is not responsible if he wants to meet us or see us. we welcome him as a visitor to visit us and share with us in any discussion but concerning land, for us, we don't want to hear those rumors."
"And if the government of Uganda needs land to resettle the people of Bududa, please, we are happy and we welcome you to come and talk to us rather than talking on TV and talking everywhere.
Me as I talk this way I have resettled on my land. Everyone whom you see here has resettled on his land. Now, we wonder which land are you coming to resettle people from Bududa." According to the group, the government should also consider providing social services like schools, health centers, and bridges to the people of the area.