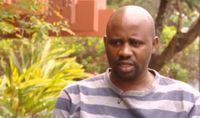 By next year, Uganda will be producing additional 783 MGW of power as a result of completing the 183 MGW Isimba Hydropower Dam and the 600 MGW Karuma Hydropower Dam. To many, this power looks to be excessive given the fact that only 23% of the population is connected to the national grid.
But to Engineer ZiriaTibalwa the Executive Director at the Electricity Regulatory Authority, this power has been planned for accordingly. "We are a country that is yearning for industrialization and for you to attract industries you need to have power supply security.
And power supply security may have a cost in the short-medium term but it is very good for every developing economy. So surplus energy, power supply security contributes a lot to the investment climate of the country.
And therefore, it is not surplus, it is power waiting for us to act, to conduct all the consumers to improve our investment climate so that these industries that are there improve production but also attract new industries." Said, Eng. ZiriaTibalwa – Executive Director, ERA.
As many Ugandans remain reluctant to get connected due to the high costs involved, engineer reconfirms that the government has come up with a free power connection policy which is yet to take effect this month. "The consumer will be responsible for internal wiring using a certified wire, the government will pay for the solido and the meter and the fuse for the power to arrive in your house. Beyond that, the consumer will be responsible for paying the bills for the electricity that they consume.
But we hope that this free connection policy together with the lifeline tariff of 150 shillings for the first 15 units should be able to aid our rural population to access clean energy." This move by the government is expected to increase power consumption which besides stimulating economic growth will also reduce on power tariffs since more people will be joining the payment bracket.
"The more we consume this power, you remember our formula; tariff price = revenue requirement over the units consumed. The bigger the units consumed the lower the price which is also called the tariff. The tariff that we charge is fairly cost recovery and am choosing my words carefully.
It is fairly cost recovery because the government subsidizes the capacity payment of the thermal power plants and also the government invests in the transmission assets through grants and loans from development partners."