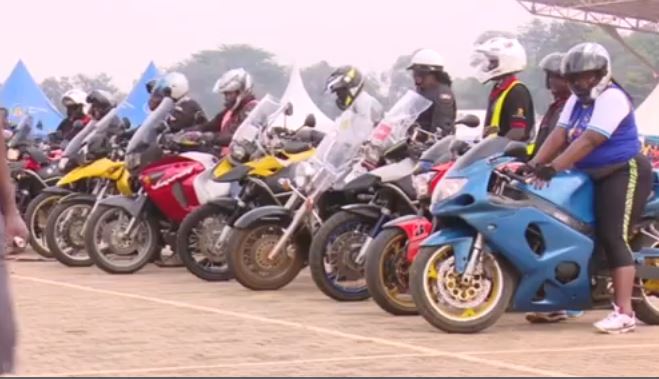 On Saturday, former DPC of Buyende district Muhammad Kirumira and a lady known as Resty Nalinya were reportedly shot dead by assailants riding a sporty motorcycle. Area residents said cyclists attempted to chase the assailants but gave up as they could not catch up with them because of the nature of the bikes. "It was these big bikes, it didn't have lights neither number plates."
Consequently, with investigations continuing, the Director of Traffic Police in Uganda Dr. Stephen Kasiima issued a directive to have all the bikes registered by their owners at the nearby police station. ''they should go along with their identity cards preferably National ID or in absence of the National ID then, a passport or driving/riding license." Said, Dr. Stephen Kasiima – Director, Traffic Police.
He said that despite having the data on motorcycles and that of owners from the Uganda Revenue Authority, the police was going to gather more information with the intention to improve security. "We are charged with safety and security of road users, for instance, some are involved in accidents and they hide, some are involved in crime, we are starting with this category."
However, we talked to Shamim Byenkya who has been riding sports bikes for the last 12 years about Dr. Kasiima's directive and she quickly described it as an inconvenience. Byenkya argued that data about the ownership of these bikes already exists at the Uganda Revenue Authority. "I don't see why I am required to re-register and yet the reason why we have all these agencies like NIRA among others is supposed to help those government to share information. I don't see why they should inconvenience me as a biker to re-register my bike and yet they could easily get that information from Uganda Revenue Authority." Said, Shamim Byenkya – Biker.
She said the government should stop the fire brigade approach to resolving issues in the country but rather address the inherent problem. "There have been a number of cases where boda-boda riders have been cited in such murders that are unsolved. And a similar directive was passed to register boda-boda riders, they hadn't done that and if they did, what have they used that information for? How come that up to date, none of those criminals has been brought to book? So will there be any difference if they register big bike riders? I don't think so."