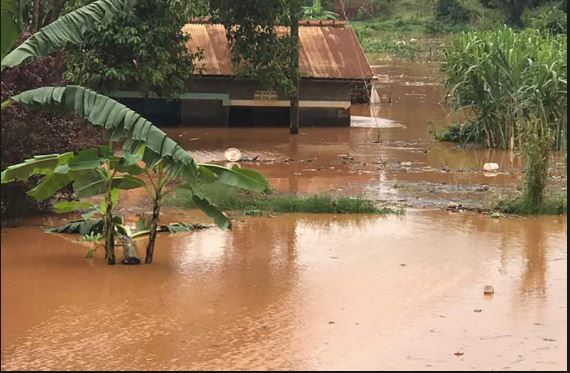 Uganda's weather forecast indicates that the country will experience heavy rainfalls from September to December and these might cause havoc to communities living in mountainous areas. "So areas such as Bududa, Mbale, Bulambuli, and other Mountain Elgon areas; communities are advised to move to low lying areas for those who are in those high-risk areas." Said, Mary Goretti Kitutu – Minister for Water and Environment.
The Lake Victoria basin and the central region will have heavy rains above normal with thunderstorms and by early December they would have reduced.
The Minister for Water and Environment Mary Kitutu advised farmers to make good use of the expected heavy rains by first planting crops that take longer to mature and then after plant short maturing ones. "Millet, rice, sorghum, maize, we have just given out seeds for maize, cassava, sweet potatoes on the start of the rains. Prune crops such as fruits trees, avocado, apples, mangoes you should prune them. Also, bananas and coffee should also be pruned so that they are not blown by the winds." But areas of Karamoja and the Southern Cattle corridor are the only ones expected to nearly have normal rains.
She, however, cautioned that malaria upsurges and cholera were expected to increase and more livestock diseases.