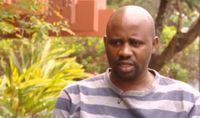 An array of Savings and Credit Cooperative Societies as well as Micro Lenders combine transacting nearly 5 trillion Uganda shillings across the country, but without regulation, it remains a threat to depositors and borrowers according to the Central Bank."Such institutions do not offer a customer recourse mechanism in case of service dissatisfaction.
The public is strongly advised that you deal with institutions that are under the supervisory purview of Bank of Uganda." Said, Andrew Kawere – Deputy Director, Non-Banking – BOU.
The issue of regulation hit up aside the increasing availability and indeed high cost of credit including such small-scale business operators is equally of concern. "But we want them to reduce the interest rate." Said, Trader at Kamdini – Oyam District. "You complain the Bank Manager says you know what, we are also paying taxes and the government gave us too much taxes." Said, Trader at Kamdini – Oyam District.
These concerns of the business community at Kamdini Town Council in Oyam district was re-echoed at the launch of banking services by Opportunity Bank. "Just in the Northern Corridor, we have actually dropped our interest rates for our micro clients or the group clients by 1% per month up to 12 months on an annual basis." Said, Emmanuel Tineyi – Chief Executive Officer, Opportunity Bank.
However, beyond borrowing, financial experts caution entrepreneurs on the need to balance their sources of capital. "Save money, do not rely fully on credit, yes you can borrow this time around but the next time, try to see that the money you need for your capital a bigger portion is coming from your saving." Said, AnnetNantumbwe – Agribusiness Initiative Trust (ABI).